NOC Innovations runs successful Glider Training Course
The training course forms part of NOC Innovations' overall glider service offering, including calibration, piloting and essential warranty work
Posted 14th November 2023|1 minute read
The glider team at NOC recently hosted an enthusiastic group from NIOZ (the Royal Netherlands Institute for Sea Research) and STS (Sea Technology Services – South Africa) to teach them about the technical and operational fundamentals of glider operation.
The course included a mixture of practical exercises, such as operating gliders in the dock, with lecture sessions concerning the fundamentals of glider operations. The sessions covered the following areas:
Glider flight fundamentals
Glider components and sensors
Glider communication
Shoreside software
On-board glider software
Mission planning
Glider prep
Glider ballasting
Glider piloting
Glider field operations (including small boat deployment and recovery practice)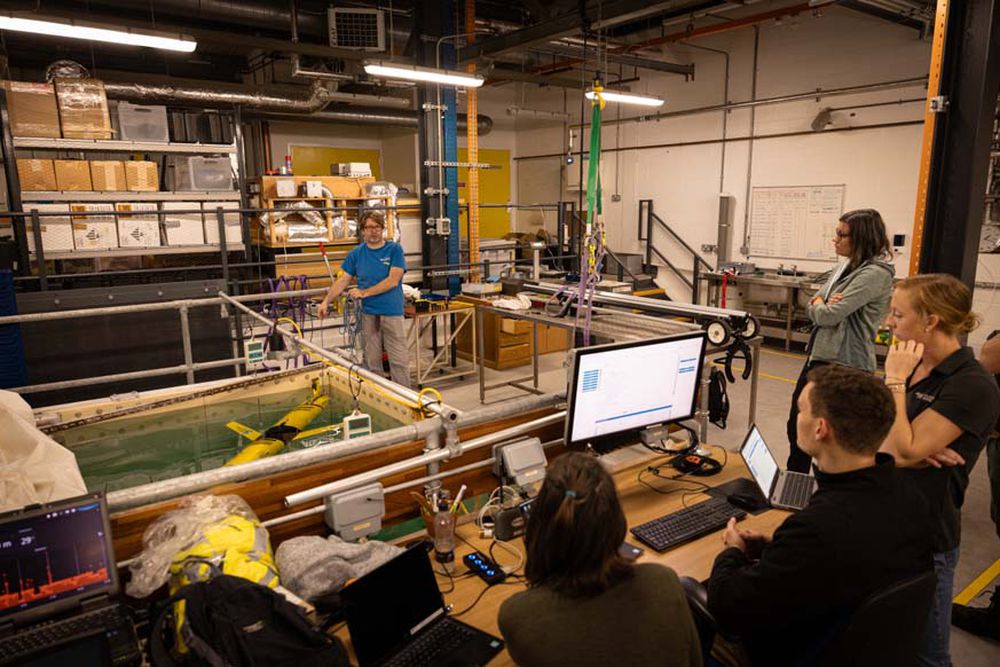 The NOC glider team have developed the training course as an addition to their existing glider service centre offering, and reinforced NOC Innovations' status as Europe's go-to glider pitstop. This course acts as a platform to exchange knowledge, network, and share their breadth and depth of experience operating one of Europe's largest glider fleets with other institutions to the benefit of operators globally.
Following positive feedback from participants, the course is set to be developed further and run again soon. If you are interested in more bespoke training, this can also be arranged.
Click here for more information on our Glider Service Centre
You may also be interested in